Bed Bug Inspection NYC
We have been in the pest control business for long enough to understand that bed bugs are as ubiquitous as they are unwanted. They have reached such an epidemic stage in cities around the world that no precaution can keep them at bay unless you seek professional help. Detecting bed bugs is a difficult task because bed bugs are tiny creatures and can hide and lay their eggs in cracks and crevices where you can't find them. Control exterminating offers the best professional bed bug inspection NYC services. Our team of experts and bed bug dogs has all the required knowledge and equipment to effectively detect the presence of bed bugs in your home and business.

Why should you have a Bed Bug Inspection before Calling Exterminators?
Calling an inspection team before the exterminators can save you a huge sum of money. Instead of holding an all-out extermination of bed bugs, you should first call a professional inspection team that will determine which parts of your building require professional treatment. Basing on this report you can later instruct the exterminators to clean only the specific areas. This might sound like a small thing, but it can save you a lot of money, especially if it's a large commercial space. An all-out bed bug removal service is always costlier. Once the detection is over we can eradicate the bed bugs for you through our bed bugs removal service. It is the most customizable, affordable, and efficient service for bed bugs removal NYC has in store.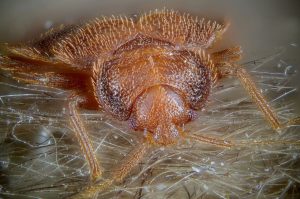 Secondly, if you're moving to a new apartment, you must hold a bed bug inspection NYC before moving in. Many posh looking apartments shelter filthy bed bugs in their furniture. Don't fall for it. Apart from inspecting your new home, we also inspect the moving vans/ trucks so that any chance of you transferring bed bugs from your old home to the new one is eliminated. Bed bugs often travel from one place to another by clinging on to moving boxes and clothes. Prevention is better than cure. By choosing us, you will avail the best Bed Bug Inspection NYC can offer you. Call us today to make sure you're not moving into a den of pests.
Bed Bug Dog Inspection NYC
We use our well-trained bed bug dogs to find bed bugs in the inaccessible corners of your furniture. Human inspection is only 25-30-% effective when it comes to pests like bed bugs since humans depend on their eyes to do the searching. Our bed bug dog inspection NYC friends have noses 100 times more powerful than a human nose which means the accuracy of the inspection is much higher than services offered by many pest control agencies. Another advantage of choosing Control Exterminating is that we give our customers precise reports about the infestation. Instead of spending a lot of money on cleaning the whole space, our reports enable our customers to direct their efforts during the removal process towards the places that are infested the most. Control Exterminating offers the best Bed bug dog inspection NYC can boast of.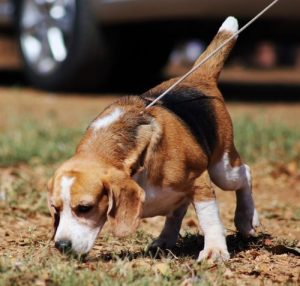 Bed Bug Inspection Brooklyn
With our bed bug dogs, we will also provide excellent service with a bed bug inspection in Brooklyn. Brooklyn bugs do not stand a chance when faced with our exterminator and bed bug inspecting canine. If you think you may have bed bugs in Brooklyn, stop the stressing and call on our Brooklyn bed bug inspection service. We'll educate you on the matter and provide instructions for moving forward if bed bugs are detected.
Bed Bug Inspection Queens
Queens, New York, like Brooklyn, has a lot of people tightly packed in the area. When living in a densely populated area like Queens, there is a much higher chance of getting bed bugs. If you start to feel itchy when sleeping, or just have a really bad feeling you might have bed bugs, call on our bed bug inspection Queens service to find out once and for all. Not only will we inspect the whole property to find where the bed bugs reside, we will also properly remove them.
Discreet Bed Bug Inspection NYC
Plenty of NYC Pest Control services offer all-out bed bugs removal packages but they also put your reputation in a precarious position in that they are anything but discreet. As far as residential establishments are concerned, a rumor about bed bugs in your house can affect how your neighbors look at you. The fact that you have bed bugs can bring humiliation to both your loved ones and yourself. By choosing Control Exterminating, you can forget your worries about neighbors coming to know about your situation. On the other hand, if it's a commercial space, the consequences of having bed bugs can be very severe. Lawsuits have been filed in the past against hotels and restaurants that had bed bugs. Your business will face a massive drop in customer turnout, and in case of an inspection from civil authorities, you may even have to temporarily shut down your business.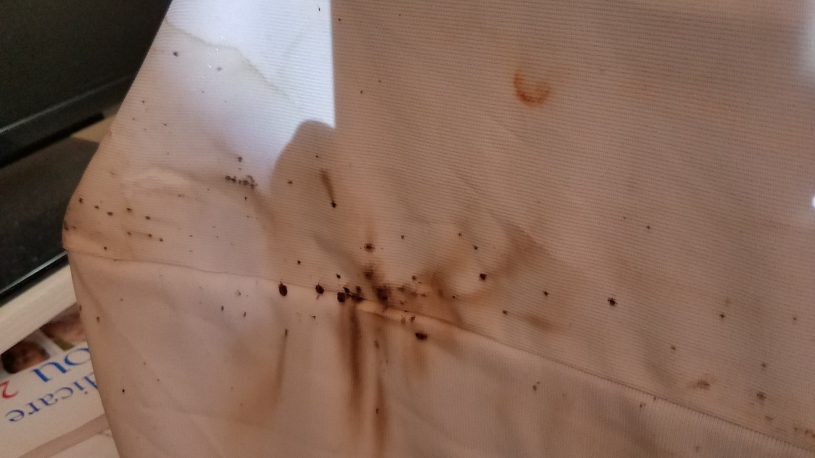 Call Today for Your Bed Bug Inspection NYC and Bed Bug Dog Inspection NYC!
We value your need for discretion. You can arrange the inspection at an optimal time when there aren't many people around. Moreover, our vehicles don't have tags on them and our employees are well trained to handle questions from onlookers. We will not give you away. For bed bug treatment NYC will offer you with a few options, but choosing the right one makes all the difference. Call us today!