If you live in the NYC area and are experiencing an infestation of bed bugs know that you can rely on our professional bed bugs exterminator at Control Exterminating in New York City to take care of this problem for you.


NYC has always been the one place where bed bugs have known to exist in large numbers. This could be for many different reasons but most believe it is simply because of the large number of people residing in such a densely populated area.
Many think it's due to the amount of hotels that are there and the number of international travelers coming into the city. Whatever the reason is, it is clear that bed bugs will be around for a while. At Control Exterminating in New York City, we treat bed bugs even in the most popular hotels, such as Gotham Hotel.
Bed bugs are nothing new to New Yorkers and this is why there is so much competition in the city.
Regardless of the competition, we know that our NYC bed bugs exterminator are the best and most qualified to treat your bed bug problem.
What Are Bed Bugs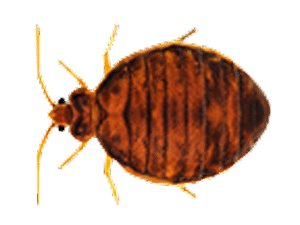 Bed bugs are thought to be in dirty hotels but the truth is that they can be anywhere, homes, commercial buildings, and restaurants. They are only about ¼ inches long and oval shaped and can be light in color to darkish red or reddish brown.
They only turn darker once they have fed on the blood of their host. A bed bug is flattened from top to bottom until they have fed on the blood of a warm-bodied animal or person. Hatchling bed bugs are only the size of poppy seeds. They don't have wings and they evolve as nest parasites. Some of them live in homes and others live in nests.
Are Bed Bugs Harmful?
Can you feel them when they suck your blood? No. They usually begin looking for their host at night and this is often why people wake up with signs that they have been bitten by a bed bug. They aren't harmful but some people are allergic to the saliva of them.
This allergic reaction isn't usually deadly or serious. A doctor can usually treat the problem with antihistamines or corticosteroids. The worst thing that a person can do is start scratching the infected area; this will cause the problem to spread.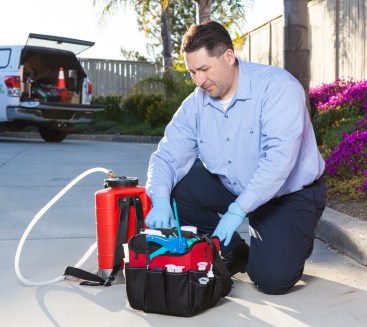 Control Exterminating Bed Bug Treatments
You might attempt to take care of a bed bug problem on your own only to eventually realize that the problem is far bigger than you imagined. You may think that you have the problem licked until you wake up and notice that you have been bitten again.
Now what are you supposed to do? Call Control Exterminating and allow us to relieve you of your bed bug infestation. We work hard to make sure that everyone who turns to us for their bed bug infestation is able to receive the results they are paying for.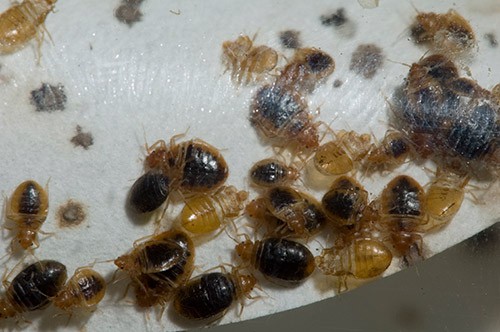 Our team consists of the most qualified exterminators in the area. They begin their process of eliminating your bed bug problem by performing a thorough inspection of your property. Doing a thorough inspection is essential to effectively treating your problem. We use non-toxic, safe treatments to get rid of your bed bug problem. Some problems that we find are small while others are large and widespread. It doesn't matter to us the extent of your bed bug problem.
We are certain that our bed bugs exterminators at Control Exterminating will be able to get to the bottom of your problem, big or small.
Our services are preferred to our competitors because we get results! Call us today and let us provide you with an inspection and quote for the job that is required to treat your bed bug infestation.
"Bed Bugs Exterminator NYC" was first published by controlexterminating.com