If you are looking for the best bed bugs treatment in Queens or Brooklyn, then look no further than Control Exterminating NYC!
Bed bugs reproduce quickly, and hey are generally resistant to bug killers. This is often what frustrates many homeowners who think they can handle the problem on their own. Proper bed bugs treatment in Brooklyn and Queens areas should be done from a qualified bed bug exterminator. Without an efficient practice of bed bug removal Brooklyn or bed bug removal in Queens homes, they are sure to cause bigger problems. 


They can last in your home for weeks without being noticed. When you have a problem with bed bugs, the problem should be addressed as quickly as possible. A bed bug inspection from Control Exterminating is the first step. 
No matter the extent of your bed bug problem, big or small, a professional bed bugs treatment is your best bet.
This and many other pest problems, such as termites, should be addressed by our bed bugs exterminator at Control Exterminating NYC.
Our NYC bed bug exterminators at Control Exterminating NYC offer the best quality of exterminating services and bed bugs treatment around.
With our residential and commercial pest control services, we can rid you of this bothersome pest before it becomes a huge issue and cause health problems.
Our exterminators in NYC have experience and can effectively rid you of any sign of a bed bug infestation.
One of the many successful methods we use for finding and eliminating your bed bug problem is our dog inspection service.
Dogs can effectively locate the exact area where there are bed bugs, thus making it easier for our NY exterminators to treat the problem.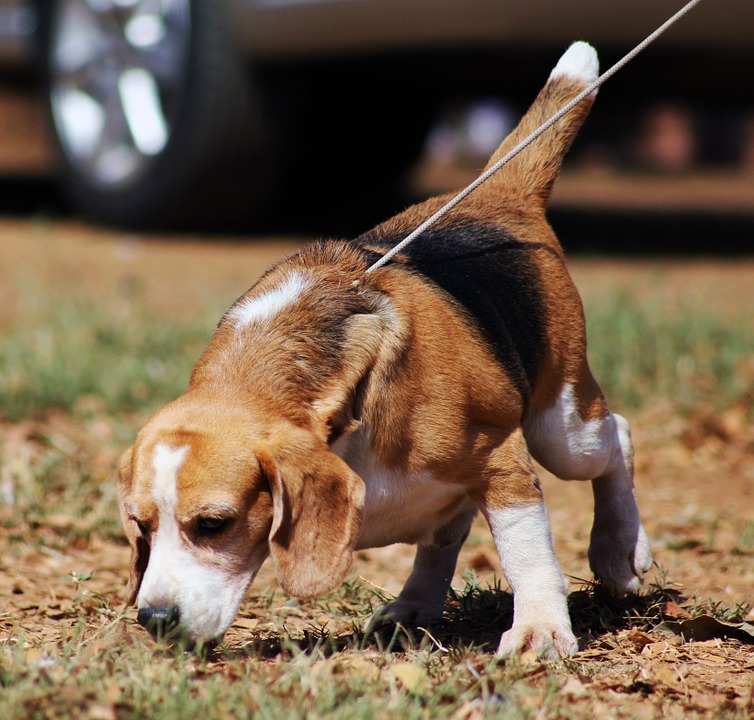 Signs You Have Bed Bugs
If you wake up in the morning with a rash on your body in different sizes, you might have been bitten by bed bugs.
Since they are most active at night, it is logical to conclude that you have bed bugs after awakening to an itchy rash.
You can look further by turning over your mattress to see if there are any blood stains on the bottom of your mattress. If you notice blood stains, this is an indication that bed bugs are present.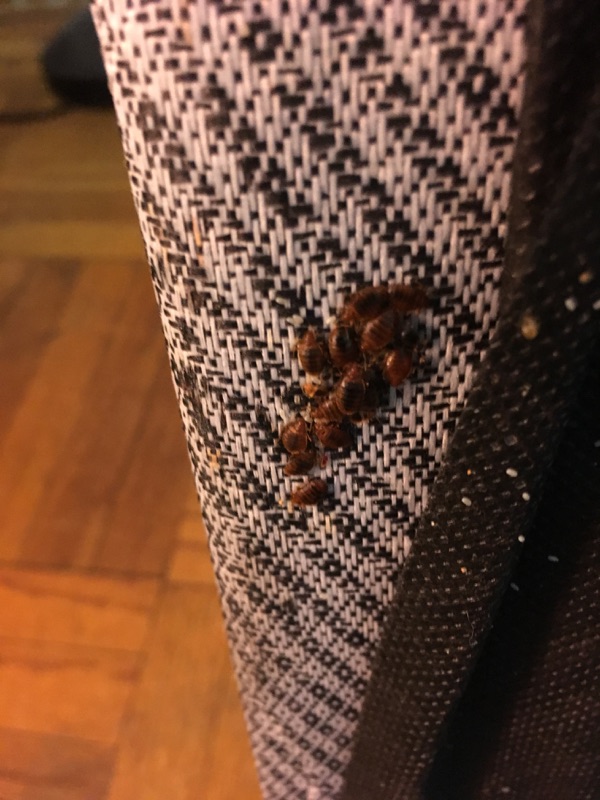 The problem with bed bugs has increased a lot in recent years. This could be due to the increase in international travel or the inefficiency of exterminating them.
When they are not properly treated, the problem will remain and begin to spread. Until the problem is controlled, it will persist.
It is very easy to take bed bugs from one location to another. They are what many in the industry would consider hitchhikers. They attach themselves to anything, bags, shoes, clothing or anything you bring into your home from that has been used by others.
Control Exterminating NYC will perform a thorough bed bug inspection in Brooklyn and Queens to determine just how widespread your bed bug problem is and provide the best bed bugs treatment.
They find out where this problem originated from and they immediately get to work on sealing up wherever they are coming from.

Customized Bed Bugs Treatment Queens and Brooklyn Services
To treat your bed bug problem we will take the time to fully understand the extent of your problem. In many cases, we find bed bugs in more than one area of your property. Every area where they exist needs to be treated.
Therefore, we will make sure that you have a bed bugs treatment plan specifically suited to your needs.
They begin their process of getting rid of your bed bug infestation by successfully identifying them as the actual problem. Once they have been able to successfully identify this as your problem, they will customize a plan that works to completely destroy your bed bug problem.
We always offer the most affordable and efficient pest control services, including our bed bug treatments. Your satisfaction is guaranteed at Control Exterminating NYC.
"Bed Bugs Treatment" was first published by controlexterminating.com