American Cockroach NYC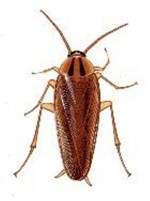 Periplaneta Americana, the water bug, or commonly known as the American cockroach is one of the biggest pest problems in The United States. And although the name suggests otherwise, the American Cockroach is not native to the country but was said to be discovered through ships from Africa.
American cockroaches are relatively easy to see, given their size, color, and distinguishable features. They are usually reddish brown with 6 legs and an oval body. An adult American cockroach can be from 1" to 2", and can fly. In terms of bites and infections, The American cockroach hardly bites people, but when they do it does not cause any major harm to the person unless an infection occurs.
Pest Prevention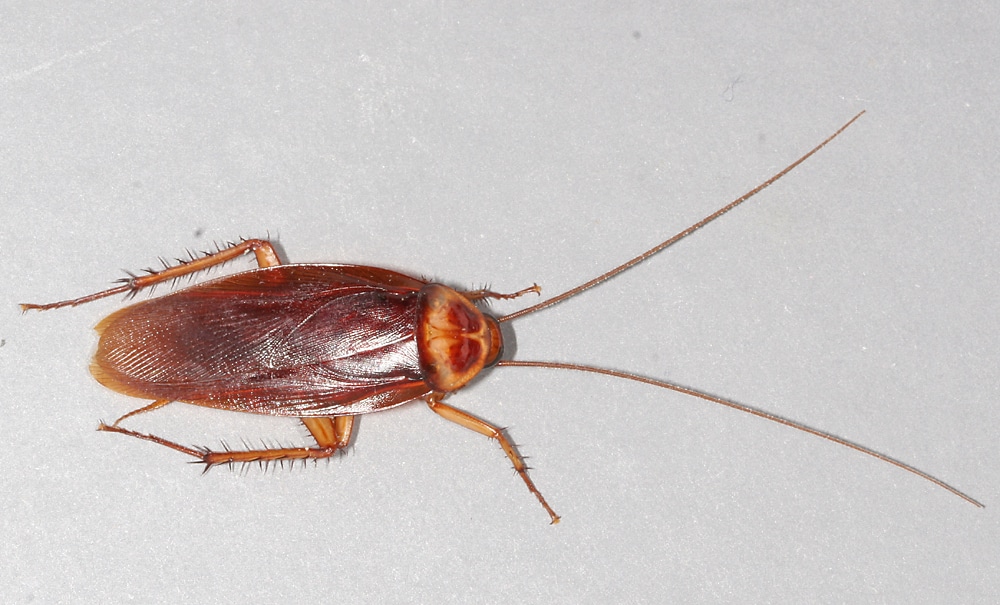 It is pretty easy to see with the naked eye the sign of an infestation of the American cockroach. They usually try to escape from the light and flee to the darker areas after being seen. Not only that, they also leave behind cockroach droppings in their hideouts, which are tiny, black and blunt ended. This can, however, be confused with mouse droppings, so proper identification is crucial so as to be able to call the right exterminator. If you are not sure, call a licensed professional for pest control such as Control Exterminating who are more than capable of doing the job for you. One of the easiest ways to check infestation is the egg that they leave behind almost everywhere they have been. These are around 7-8mm in length, dark brown in color and in the shape of capsules. Kitchens and basements are where these can be found the most, but you will also come across them in your furniture. The last indication is very hard to catch, for they leave a distinct smell, which only some people manage to catch..

What You Can Do
Some small steps that one can take to prevent American Cockroach infestation include having a very clean environment and getting rid of cracks and gaps in walls, furniture, sockets and other places in the house. Silicon-based seals can help fill in these gaps and prevent cockroaches from seeking shelter or laying eggs. Proper sanitation is also crucial to the prevention of these pests. Places in the house, especially the kitchen, bathrooms, laundry rooms and basements require extra care. Form the messy kitchen counters to skinks filled with unshaded dishes and narrow spaces filled with grease, these can all become potential homes to these American Cockroaches. It is also wise to vacuum regularly to get rid of dust buildup, reduce moisture in any nook or corner and also suck in eggs in the process. When it comes to food, best to store them in airtight containers that do not let pests in or attract them in the first place.
Problems posed by the American cockroach is not only sanitation but health as well. These cockroaches usually come from the sewers, which means they are practically a germ body waiting to infest. Which means controlling these pests is very important to one's health.
The American cockroach is known to be one of the most resilient pests in the world, and regardless of their small size, they are incredibly hard to get rid of, making it a tough job for everyday people to get rid of every trace of their existence using regular household materials.
When you suspect or come across any evidence of the American cockroach infestation, seek help from professionals like Control Exterminating who will be able to dissect your problems properly. Control Exterminating has been in the exterminating business for quite a while now and is known to be one of the top exterminating companies in the country. They will be able to provide you with the right solution and will be able to treat it the right way without harming the furniture, walls or other pets in the home. They will also be able to provide proper guidance as to how to handle them and will give the right treatments so as to prevent them from coming back.