Treating Bed Bugs
Although you have the option to treat your home for bed bugs, it is not recommended. You will need a professional exterminator to treat your home for bed bugs, in order for the insecticides to be applied correctly. If you spray and bed bugs are hidden, they will not go away, and your infestation problem could get worse.
Finding the bed bugs is always an issue for anyone except a professional exterminator. Bed bugs have been known to enter the home through pets, and some people believe that dogs can sniff out bed bugs. While a dog's acute smell can find beg bugs in some cases, these pets usually give off a false positive, which is why you should always call a pest control company to inspect your property, instead of assuming you have bed bugs.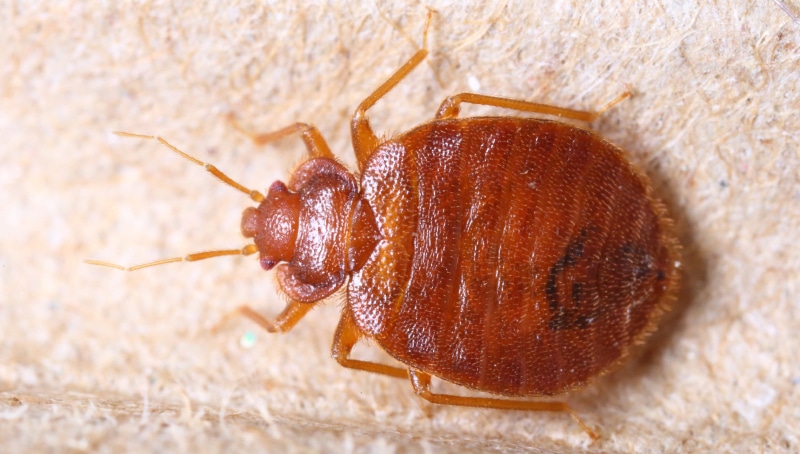 Before the treatment process can begin, you will need to prepare your home. Click on this link to view our blog that goes over the bed bug extermination prepping process.
In order to exterminate your home properly, a pest control company will need to safely and properly spray your home with EPA approved insecticide. These chemicals have been proven to kill insects on contact, when applied properly. An experienced exterminator will find the hiding areas of bed bugs, and use the insecticide to irritate the nervous system of the insects, which causes them to come out. Remember that while most chemicals kill the eggs of bed bugs, there are some that do not. You will need to constantly vacuum your home to make sure the eggs and bugs are gone after your home has been treated.
Post Bed Bug Treatment
If you have not been bitten, or you do not see blood stains on your linens, and sheds of skin in the cracks or crevices within your home, this is a good sign that the bugs are gone; however, this is not always an indicator that the bed bugs have been exterminated. To ensure that the actual bed bug treatment process was successful, a pest control company will follow up, at least two times.
The Bed Bug Treatment Process
This allows the exterminator to treat areas that they may have missed during the initial treatment. These follow-up visits are typically spread out in two-week intervals – this will vary, depending on the pest control company that you hire.
Remember that even if the extermination is complete, a pest control company cannot guarantee that the bed bugs will not return. Sometimes the primary infestation was not at your home, which could cause the pests to return if your neighbors do not deal with their infestation problem.
If you're looking for bed bug treatment in New York, we offer bed bug treatment Brooklyn and bed bug treatment Queens services as well as NYC.