Whenever someone in NYC has asked themselves "Is there a bed bugs exterminator near me?", we can tell them with certainty that we are always here for them at Control Exterminating.


We have a team of the best and most qualified NYC pest control experts to address your bed bug removal needs. Our bed bugs exterminators are the best and most efficient in the area.
You can rely on us for your residential and hotel bed bug needs. Since we have the best exterminators for bed bugs many hotels turn to us for relief.
Our bed bugs exterminator can effectively treat Gotham Hotel bed bugs and Marriott downtown bed bugs if you are experiencing a problem and need help.
We act quickly to address your service needs no matter the extent of your infestation. Give us the chance to show you why our services are preferred to our competitors.
Bed Bugs can easily attach themselves to you and welcome themselves right into your home or hotel. Bedbugs are not that easy to get off your property as they are to get onto your property.
We don't know what causes bedbugs, but our bed bugs exterminator know enough about them to effectively treat the problem for you.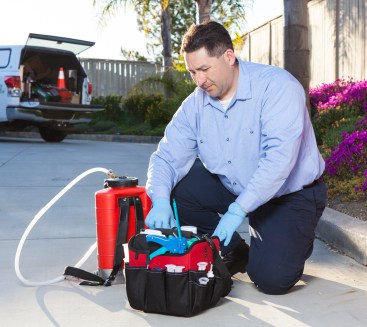 How to Remove Bed Bugs
We have had many customers and potential customers ask, " What do exterminators use to kill bed bugs." They might want to use the same products or techniques.
Unfortunately, they are not always effective in their efforts with bed bugs treatment as our bed bugs exterminator would be.
A bed bugs specialist knows just how important it is to conduct a free bed bug inspection before determining the methods they will use to treat your bed bug problem. They may start with the safest method first, environmental pest control.
NYC homeowners know that they can always count on Control Exterminating when they want the problem taken care of once and for all.
Your best bet is to rely on one of our bed bug exterminators so that you'll be able to tell your own bed bug success story like so many other people who turn to us for their bed bug treatment.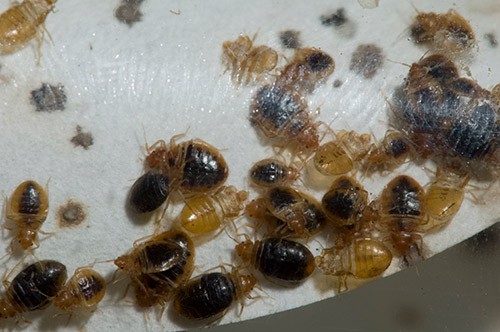 Finding Bed Bugs
If you're thinking about calling a bed bug service you might need to know what do bed bugs look like. We think it is a great idea to conduct your own bed bugs inspection before calling for bed bug help.
You should look for something that is pale and only ¼ inches in length. They will turn a reddish color when they have had a blood me, namely you or your pets.
You will need to know exactly how to check for bed bugs. Doing this only requires that you turn over your mattress to see if you find them.
Bed Bugs Symptoms
You will need to identify some of the symptoms or signs of bed bugs if you are going to make a good decision about calling for help.
One of the things you can look for are bloodstains. They will usually leave a trail of blood behind. If you have itchy skin upon awakening, this is another symptom.
Call our bed bugs exterminator if you discover any of these symptoms. We might send in one of our bed bug dogs to look for bed bug eggs. If they find bed bug eggs we have just identified the source of your problem.
Getting rid of your problem once and for all is much easier because all we'll need to do the eggs to eliminate your problem.
"Bed Bugs Exterminator Near Me" was first published by controlexterminating.com