If you're insistent on finding a good bedbugs exterminator, NYC has Control Exterminating. This is where you'll find the best exterminator for bed bugs.


This is the reason we handle so many hotel bedbugs. If Gotham Hotel bed bugs or Marriott downtown bed bugs are discovered, they can call on our bed bug exterminators to get rid of the problem for them. Our bedbugs exterminators are successful in their jobs because they have received the right training and have years of industry experience.
This is also why we have the best bed bug exterminator in New York. We can answer the question about what causes bedbugs because we really don't know. We do know that they can get inside by taking a ride on your bags, clothes or shoes, for bed bugs do not jump or fly. Give us a call at Control Exterminating for your NYC bed bugs to be removed.
We offer bed bugs treatment in NYC that actually work. You can't go wrong by relying on us for your bed bug service needs. We know a thing or two about bed bug removal. Why not find out for yourself just how efficient we actually are when eliminating your bed bugs. You can find out more about bed bugs by visiting a bed bug website or calling us.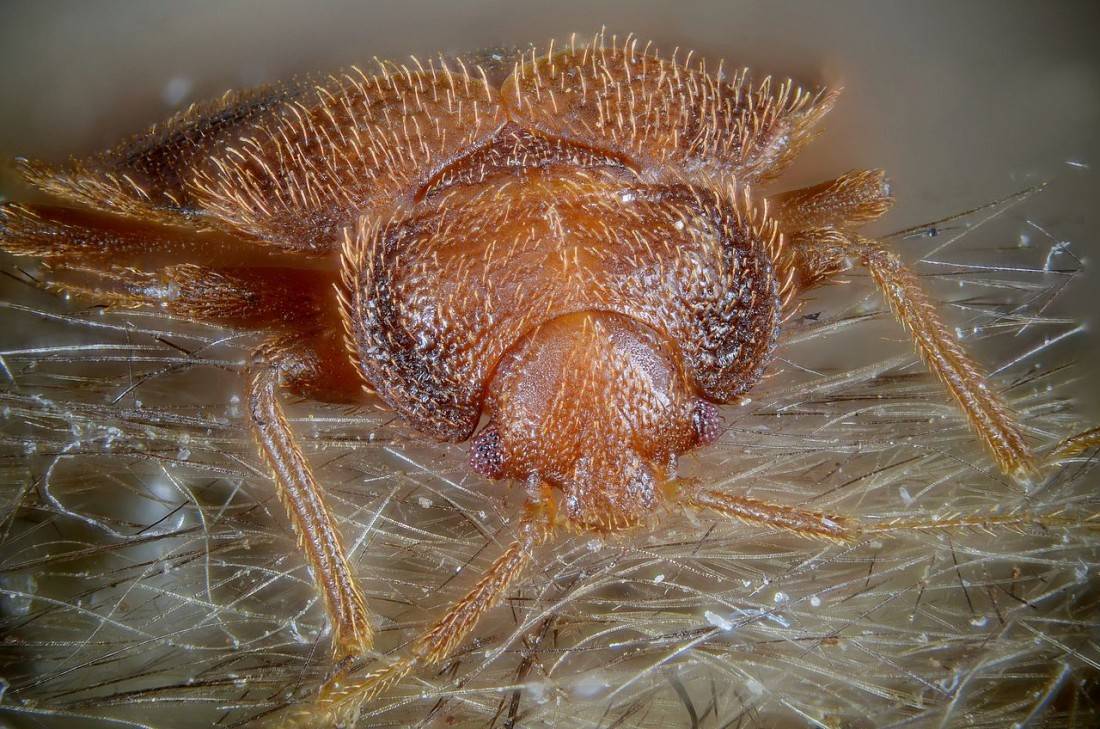 What Do Bedbugs Look Like
Perhaps you think you have bed bugs because you believe you've seen them. Bed bugs are thought to only be in dirty hotels but the truth is that they can be anywhere, homes, commercial buildings, and restaurants. They are only about ¼ inches long, oval-shaped and can be light in color to darkish red or reddish brown. If you're trying to figure out exactly how to check for bed bugs we can tell you.
All you have to do is remove your mattress or flip it over. When you do this, you can see if there are bedbugs present. This is where many bedbug infestations will end up. Consider making a bed bug inspection before you call a bed bug exterminator for help. Doing so will save you time and money.
Bedbugs only turn darker once they have fed on the blood of their host. A bed bug is flattened from top to bottom until they have fed on the blood of a warm-bodied animal or person. Hatchling bed bugs are only the size of poppy seeds. They don't have wings and they evolve as nest parasites. Some of them live in homes and others live in nests.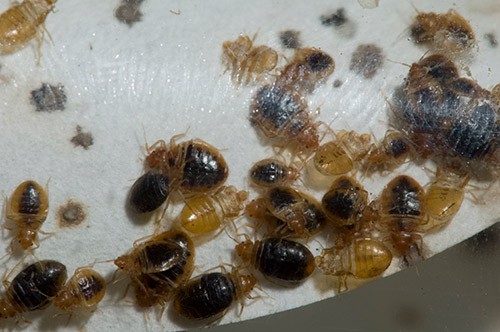 Are Bed Bugs Harmful?
Can you feel them when they suck your blood? No. They usually begin looking for their host at night and this is often why people wake up with signs that they have been bitten by a bed bug. They aren't harmful but some people are allergic to the saliva of them. This allergic reaction isn't usually deadly or serious. A doctor can usually treat the problem with antihistamines or corticosteroids. The worst thing that a person can do is start scratching the infected area; this will cause the problem to spread.
What Do Exterminators Use to Kill Bedbugs
If you are wondering what our bed bug exterminator does to kill bed bugs, they start with a free bed bug inspection. The inspection will enable them to determine whether you have bed bugs or not. They will also be able to determine the number of bed bugs that are present. We take different approaches to how we handle your bed bug removal.
They are all based on what we find during our inspection. Some bed bugs exterminators prefer to use environmental pest control. This is safe for you and the environment. One of our bed bug specialists will be able to effectively address your service needs with the right information.
We're the ones you should depend on when you need pest control. Manhattan residents can count on us when they need someone to help with their bed bug infestation. We want you to be able to tell someone your bed bug success story.
Bed bugs treatment is effective when administered by the right persons. We are constantly asked about how to get rid of bed bugs and people are surprised to learn that we offer bed bug dog services. They are able to sniff out bed bug eggs.
When they find these eggs, our exterminator will be able to completely eliminate your problem once they have had the chance to perform a thorough inspection. Finding the eggs enables our exterminators to completely eliminate your bed bug problem.
If you begin to experience itching upon awakening, this is one of the bed bugs symptoms that you should be aware of. When you call us we get you the help you need right away.
"Bedbugs Exterminator NYC" was first published by controlexterminating.com