Brooklyn Exterminator | Brooklyn Pest Control
When you are looking for a reliable Brooklyn pest control service, you can count on the service that we can offer at Control Exterminating for a quality Brooklyn Exterminator. With a team of the best and most qualified Brooklyn pest control experts around, you're sure to be able to receive the best services possible. Our Brooklyn exterminators offer you residential and commercial pest control Brooklyn services.
We have been here for many years providing the residents of Brooklyn with quality pest control services that they deserve. When you need dependable and affordable pest control services, we are here to assist you.

 Best Brooklyn Pest Control Services In The Area

Residential Pest Control Brooklyn 
Our residential pest control packages have been designed for all kinds of buildings. Whether you live in a single-story house or a high-rise apartment, we have the perfect pest control package for you. Our experts are well equipped with the required instruments and skills to do garuentee pest removal from you property. Tiny insects often hide and lay their eggs in inaccessible corners of the building. To remove them, proper knowledge of both pests and building infrastructure is absolutely necessary. You can rely on our technicians to clean your clogged vents and wall voids without damaging your building.
One advantage of choosing us over the other agencies is that you can save a ton of money by instructing the exterminators to clean only the specific areas instead of the whole house. We offer the best bed bug inspection Brooklyn can boast of. Our Brooklyn exterminator team has had a success rate of 98% due to our unique pest management techniques.
The other pests that we offer services for include termites, ants, rodents, bees, wasps, mosquitoes, etc.

Through our bed bug exterminator Brooklyn service, you will be able to receive the quality of service that you want and deserve. Through proper bed bug inspection, you will be able to receive the help you need for your home or business. A bed bug problem should only be handled by a qualified and professional Brooklyn exterminator.

Bed Bug Extermination Service
Just because they are referred to as bed bugs doesn't mean the bed is the only place they'll be. They also live in carpeting, sofas, furniture, baseboards, and clutter. Wherever they are, you can be sure that our Brooklyn bed bug exterminators will find. Once found, our Brooklyn pest control will without a doubt eliminate the whole colony. If you think you have bed bugs, contact the best exterminator Brooklyn knows at Control Exterminating. It is time to get the results you are paying for.
Cockroach Extermination
When you begin to notice that there are far more roaches around your property than there were just a week ago, it is time to give the best Brooklyn exterminators a call to rid you of this nasty pest. They carry bacteria and can transmit diseases. They are considered a real health hazard and should quickly be eliminated. Now is the time to rely on our cockroach control professionals at Control Exterminating for your service needs.

Commercial Pest Control Brooklyn from our Brooklyn Exterminators
When you need commercial pest control Brooklyn service to get rid of the pests in your commercial establishment, you can always count on our services at Control Exterminating.  We offer effective, reliable and affordable commercial pest control Brooklyn services. You'll definitely receive the quality of service that you deserve when you depend on our Brooklyn exterminators.
We understand that pests in your workplace or business outlet can be your worst nightmare. That is why we have developed our new age commercial pest control Brooklyn services. We not only exterminate all the unwanted pests in your establishment but also pay a lot of attention to discretion. This is something that old-fashioned pest control services barely care about. Our services are 100% flexible which means you not only decide the time of our arrival but also determine the method, intensity, and scope of the removal process.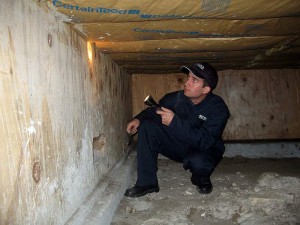 Brooklyn Pest Control for you Commercial Establishments
Our relentless pursuit of perfection and sustainability has taught us to place the client above everything else. The affordability of our services combined with their effectiveness has made us the best pest control Brooklyn currently has. If there are pests living in your compound, don't wait for it to get out of hand. Call us now for a free inspection.
Ant Exterminator Brooklyn
If you're feeling that your home or business is being run over by ants, it is time to give us a call at Control Exterminating NYC for Brooklyn pest control. If you are tired of trying to control an ant problem because you are not getting the results you want, it is time for you to contact our Brooklyn exterminators to get the results you are not able to achieve.

Flea Extermination
When there is a flea infestation, you want someone who can deliver proven results in helping you eliminate them. Our Brooklyn exterminator can help get rid of this annoying pest that you can't seem to control on your own. They will do a thorough job of eliminating this problem for you.
General Pest Exterminator Brooklyn
With our pest control services in Brooklyn, NY, we're able to handle any of your most troublesome pest infestations. As a locally owned and operated business, we are committed to helping everyone in the area keep their property free of cockroaches, bed bugs, termites and any other pests.
So whether it is insect pest control, residential pest control, spider, rodent, or termite extermination services that you need, you should rely on Control Exterminating NYC.

Call us now for a Brooklyn Exterminator to Service your Home or Business
If you are looking for an agency that can end your pest related problems once and for all, then you've come to right place. Control Exterminating is the biggest Brooklyn Pest Control service. We boast of a team of highly trained exterminators and infestation specialists. These Brooklyn Exterminators are capable of detecting and removing all sorts of stubborn insects and animals. Pests not only spread disease and filth, they are also bad for your mental health. In Brooklyn, pest control is much sought after, owing to its huge population. But quality and innovation have been sacrificed for profit in the recent years by most pest control companies in Brooklyn. Customers often complain of ineffective pest control solutions. If on one hand rodents return two weeks after extermination, bed bugs are found only a couple of days later in a supposedly "clean" house.
At Control Exterminating, our focus is to provide you with a service that can ensure a stress-free and happy state of mind. Our services are reasonably priced and one hundred percent effective. Our methods of detecting and exterminating pests differ considerably from other agencies because we believe in innovation and efficiency. 
Call us Today to Get your Brooklyn Pest Control Started.