There is a wide misconception that cockroaches are not harmful. This is not true; thus cockroaches can adversely affect your health. They can be harmful to all types of people by putting their health in serious danger. There has always been a problem with cockroaches in New York City
Cockroaches Can Adversely Affect Your Health
We know a thing or two about cockroaches at Control Exterminating Pest Control in New York City. While servicing Staten Island, Brooklyn, Manhattan and Queens, we see this problem even in the most luxurious housing. With ongoing pest control maintenance, it is possible to keep this problem to a minimum.
How Cockroaches Can Be Dangerous to Your Health
Bites: You may not be aware of the fact that there are some cockroaches that actually bite. Even though they may not leave a mark, you may start to notice changes in your skin. If you notice that your skin is changing, get help, you might have been bitten and infected.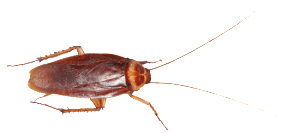 Bacteria: Cockroaches spread pseudomonas aeruginosa and salmonella. If you happen to become infected with any type of pathogen disease, you could become deathly ill. Whenever you have effected by cockroach infestation, don't tread lightly.
Act immediately to get rid of them by contacting the most reputable service provider in New York City at Control Exterminating Pest Control. We are able to safely eradicate the problem from you as quickly as the problem developed.
Contamination: People generally see the largest concentration of cockroaches in and around kitchens. You may also find them in your cabinets, refrigerator and pantry. Their fecal matter and dead skin is what can cause your food to become contaminated. They will often eat on grains, starches, cereals and beans.
There are plenty of products on the shelves of your local stores; however, the problem with these types of products is that they are rarely effective for an extended amount of time. They don't actually address the source of the problem and therefore the problem will still exist.
Over-the-counter products also use harmful chemicals that can be detrimental to your health and the environment. Don't take unnecessary chances with your health, instead, get the help you need today and stay healthy.
"Cockroaches Can Adversely Affect Your Health" was written for Control Exterminating Company and edited by Maria Sumoza.