Homeowners and business owners should certainly try their best to avoid a cockroaches infestation.
They are not only a nasty pest to have in your home but they can also cause possible health issues to you and your loved ones.


We provide Manhattan, Queens, Brooklyn and Staten Island homeowners and businesses with routine pest control maintenance.
If you're not convinced that you need to take such measures, perhaps the following will convince you.

Control Exterminating Pest Control in New York City can help you avoid an infestation of cockroaches.
Compelling reasons to avoid a cockroach infestation:
They Contaminate Food
The reason you see so many of them in and around your kitchen is because they are trying to get to your food supply.
If they make their way into your pantry and heaven forbid, your refrigerator, they can contaminate your food with feces and dead skin.
They feed on things such as starches, beans, cereals and grains.
They Bite
Despite how harmless most cockroaches actually are, there are some that will and do bite.
The ones that do will leave a mark. If bitten by a cockroach, you may become infected and start to experience skin problems.
Get help for your cockroaches infestation today to avoid being infected.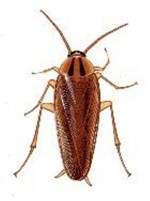 They Bring Harmful Bacteria Inside Your Home
Are you familiar with salmonella or pseudomonas aeruginosa? If you are, you should know that cockroaches transmit these types of diseases and others.
If you contract a pathogen disease, you risk becoming dangerously sick, and if an infestation develops, it would certainly be in your best interest to make sure you have the problem addressed as quickly as possible by relying on Control Exterminating Pest Control. 
We have developed an effective and safe way to rid you of your cockroach infestation by using organic pest control services.
You should call right away if you need a roach control New York service that will get the job done.
"Cockroaches and Health" was first published by controlexterminating.com