How to Prevent Common Spiders In Manhattan NY:  One of the scariest pests that you can come across in or around your home is a spider. There are several kinds of spiders that have venom and can be dangerous if you are bitten by one. One of the best ways to prevent and treat for pests around your home is to be able to identify them and know what it is that you are dealing with. There are several kinds of spiders that are around the Manhattan area.
A List Of Common Spiders in New York
Nursery Web Spider
Sac Spider
Crab Spiders
Wolf Spider
Brown Recluse Spider
Black Widow Spider
Nocturnal Orb Weaver Spider
Jumping Spider
Black & Yellow Garden Spider
Sheet Web Weaver
Daddy Long Legs (not a real spider)
Grass Spider
Cellar Spider
House Spider
Control Exterminating Company has several kinds of spiders that you may find around your home.
Wolf Spider Bites: This is one of the common types of spiders that are found in the area. They are one of the scariest to come across as well since they look so big and hairy. Wolf spiders come in brown, tan or grey and have a small amount of fur on their body and legs. They have thick sturdy legs and can see really well, even in the dark. They are found most often around your home and in the grass. One interesting fact about the wolf spider is the mother will carry her live young on her back. This is a scary sight and if you try to kill one by smashing it you will release the babies that will scatter all over the place. A bite from a wolf spider is venomous but is not considered to be fatal.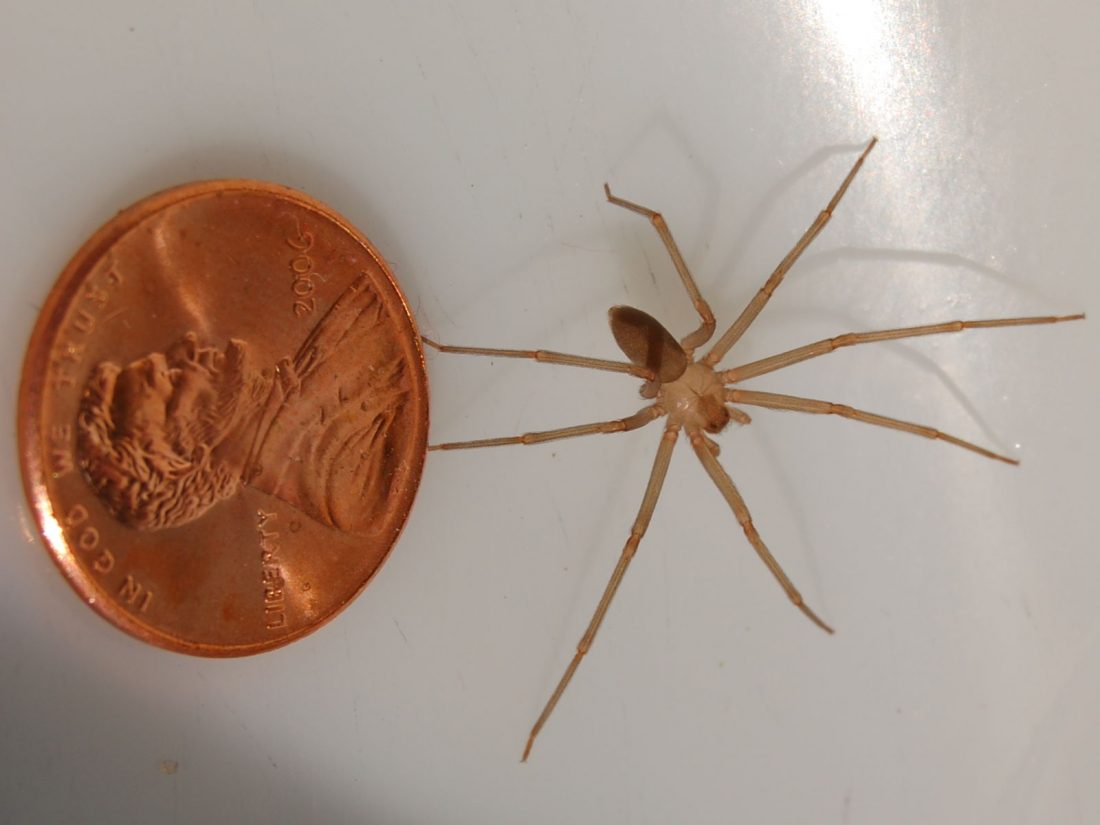 Getting Rid of Crab Spiders: These spiders get their name from the look of their legs since they wrap around the sides of their body and the way they move like a crab from side to side. Crab spiders are tan and black and are most identified by their long front legs. These spiders are also found outside around flowers and plants. They do not spin a web but hide out to attack their prey that may come by. Although not aggressive, they will bite when threatened. For crab spider control, call a professional pest control company like Control Exterminating Company!
How to Prevent Common Spiders In Manhattan NY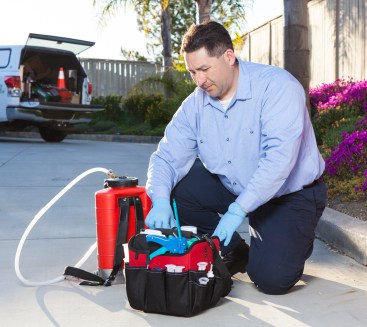 Jumping Spider Control: These spiders are different from other spiders because of their small short legs and squatty body. Just like the name suggests, these spiders are known to jump from one spot to the next and can be found hanging around on walls. They are much more active and have really good eye sight.
Yellow Sac Spider Bites: This type of spider is easier to identify than some others because they are light yellow in color instead of the standard black and brown hues that most spiders come in. The sac spider does not spin a web but instead spins a sac that they will use to live in and will protect their young. They do have some venom that can cause health issues for someone if they are bitten.
Control Exterminating Company has expert technicians that can treat your home for all sorts of pests including spiders in Manhattan New York today.
The best way to keep your home from being infested with spiders is to have it treated on a regular basis by a professional pest control company.