Water Bug Exterminator NYC
For services & Immediate attention
GET YOUR FREE QUOTE NOW!
Water Bug Removal and Control
If you suspect that you have a water bug infestation at home or in your office, your best option is to call a water bug exterminator. There may be eggs waiting to hatch and these need to be located and removed to prevent re-infestation.
Giant water bugs are often confused with cockroaches. Cockroaches are known to spread a variety of diseases. Water bugs, however, are not considered real pests. This is because they hunt and eat other common insects. Regardless, in NYC water bugs are not something you would feel comfortable around. For extermination of any water bug, you can rely on the pros at Control Exterminating Company.
Give us a call at 212-847-3842. We help people in NYC with all pest problems, check out our reviews here.
It's a Case of Water Bugs
Many people mistake cockroaches for water bugs. The American Cockroach (also colloquially referred to as the American Water Bug) can adapt to its surroundings and does not need to live in water like true water bugs and other insects in the Hemiptera family. Where cockroaches have the ability to survive in areas that are warm and moist, water bugs need bodies of water to survive.
Call Now for fast water bug extermination service 212-847-3842!
To help with your water bug problem, contact Control Exterminating. We have 40 years of experience, and we can help with your NYC pest control issues, including water bug and cockroach infestations.
Common water bug found in NYC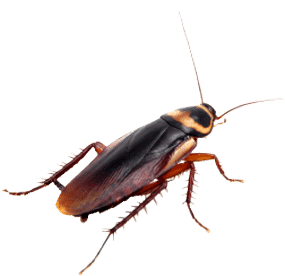 In order to treat water bug infestation, you will need to use a science-based solution for effective water bug removal. With more than 40 years of experience in the business, Control Exterminating can help with all of your pest infestation issues, including water bugs.
Even though we can exterminate the water bugs, it is up to you to keep these bugs out. After we've performed water bug extermination, we will educate you on the practices you should follow to keep the bugs out.
Water bugs can be found in various places throughout your residence or business, but common areas where these bugs can be found are:
Basements
Bathrooms
Kitchens
Storage areas
Warehouses
I Need the Water Bugs Gone
Water bugs can enter the home or office through drains. They can also enter the premises through the gap under your door, and through other cracks and crevices.
Water bugs do need plenty of water as a resource in order to survive, which is why they tend to enter buildings and areas of the home that are moist.
Preparing for Water Bug Removal
Put any exposed food away
Remove any items that are stored on the sinks in the bathroom and kitchen
Clean out kitchen cabinets – empty them as well
Keeping the Water Bugs Out
Water bugs always enter your home or business seeking water. To keep the water bugs out, you need to eliminate any drainage or leakage issues you have inside of your home or business.
Contact Control Exterminating today to receive professional water bug removal service from a local company that has 40 years of experience with pest elimination in NYC.