DIY Bed Bug Removal
How to Keep Your Vacation Bed Bug Free
While the home may be a heavily guarded sanctuary against bed bugs, you might worry about your travels this summer and beyond.
Bed bugs are most typically picked up by travelers, transmitted in hotel rooms, and even on airplane seats. It's important to protect yourself against bed bugs while you are traveling. Otherwise, you'll have to hire your local bed bug exterminator, which is never fun. 
Equally important is to understand that as vigilant as you may be against an infestation, you could still pick up some of these unwanted hitchhikers while you're out and about. Therefore, you should also be well versed in how to get rid of an infestation should one appear.
Things Vacationers Can Do Themselves
While DIY methods don't always work to get rid of a bed bug infestation, it can be a good first line of defense. Also, they usually consist of natural ingredients which you may already have in your home.
For example, soap and water can help repel and kill bed bugs. Wrapping your mattress in plastic can also prevent these traveling pests from settling in for the long-term.
While you're traveling, consider bringing a spray bottle filled with 100% essential oils. Then you can douse your bedding or sleeping space in the hotel with these oils.
——————————————————————————
The best oils to repel bed bugs include cinnamon oil, lemongrass oil, lavender oil, and tea tree oil.
——————————————————————————
You can also cover your luggage to help prevent bed bugs from traveling home with you. A mixture of all of these, or just one or two, can significantly reduce the likelihood of bed bugs hitching a ride.
Petroleum jelly is another effective bed bug repellent. Simply apply it to the legs of the bed on which you plan to sleep. The idea is that the bugs won't be able to get traction and will remain on the floor instead of crawling up into your bed.
Neem oil, Diatomaceous Earth, and alcohol are other home remedies that are proven to be effective at repelling bed bugs. And the best part is you can do all of these without endangering your health with nasty synthetic chemicals.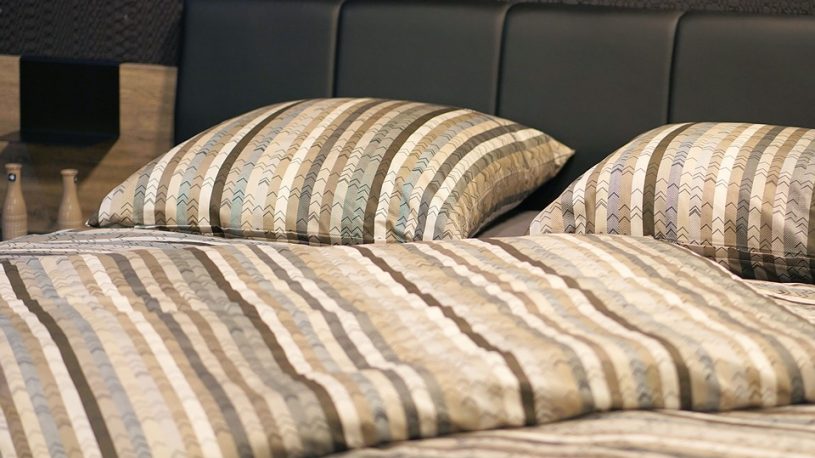 "Petroleum jelly is another effective bed bug repellent. Simply apply it to the legs of the bed on which you plan to sleep."
Control Exterminating
Know the signs of an infestation so that you don't waste any time in treating it. You will likely notice small blood stains on your bed or linens, or you might even detect the bites on your skin.
The first thing you should do, aside from washing all of your linens and fabrics in the hottest setting possible, is to vacuum all other chairs and soft furnishings in your home. These pests can hide anywhere and everywhere, including in upholstered furniture or even electrical appliances.
Vacuum thoroughly at least once a week, and make sure you dispose of the bag when you're done. Steam cleaning is another great way to get rid of bed bugs.
————————————————
Bed bugs are quickly killed when temperatures rise above 140 degrees Fahrenheit.
————————————————
So treating an infestation with steam can get rid of them quite effectively. Plus, a steam cleaner can reach places that a vacuum cleaner can't, such as between crevices and in sharp corners. You can also apply baking soda, oregano, or ginger to cracks and crevices to help get rid of these pests.
What Should I Do If DIY Bed Bug Removal Doesn't Work?
You might do everything in your power to protect against a bed bug infestation, but you need to understand that infestations can't always be prevented or treated without the help of professionals.
In this case, it's best to hire a certified pest control company.
Control Exterminating is one of the best pest control companies in the area. We offer a range of services to deal with any infestation and make your bed bug experience disappear. We will work with you to develop a solution that addresses your budget, health and safety concerns, and the current level of infestation.
Also, we don't just work to eliminate the current problem – we also look at how the bed bugs entered your home in the first place, and develop a plan to keep them out in the future – permanently.
If you're tired of having to worry about bringing home these pesky hitchhikers, don't stress another minute. Contact Control Exterminating, and we will get to the root of your problem.***
Related Articles:
[catlist name="Bed Bugs NYC"]